Why Choose Sonrise Services?
The Sonrise 6
It is the details that set us apart. With every window we clean there is a process we follow to insure the highest quality.
Inspection

Before cleaning each window, our techs will inspect the window for cracks, seal failures, imperfections, paint, mortar, hard water, and more.

Dry Debris Removal

While the techs are cleaning, they will do a dry debris removal. Getting cobwebs out of corners.

Window Scrub

The next step to our cleaning process is to thoroughly scrub your window with one of our many unique mops and a special surfactant. To agitate the dirt and help get the window ready for cleaning.

Thoroughly Squeegee

The second step to our cleaning process is to thoroughly squeegee your window with a professional squeegee.

Dry & Detail

The next step to our cleaning process is to dry around the window and sill cleaning up any water left behind with special towels and microfiber.

Final Inspection

The final step to our cleaning process is to do a post inspection of the windows looking for streaks, drips, staining etc.
Happy Customers Say it the Best
Approximately 70% of our new business at Sonrise Services comes from referrals from our happy customers. Be sure and read reviews from some of our satisfied customers by clicking the button below.

We Have the Experience
Jerry Robbins the owner of Sonrise Services has been in the window cleaning business since May 1992.  He started off as a sole proprietor in 1992, switched to a S Corp in 1996, and switched the business to an LLC in 2011.
Our Employees
Our employees are trustworthy, reliable, skilled professionals.
Criminal Background Check & Drug Screen.
To become an employee at Sonrise Services, an applicant must pass a criminal background check and drug screen, as well as go through a thorough interview before we hire him/her. If I can't put someone in my house with my family, then I won't put them in yours.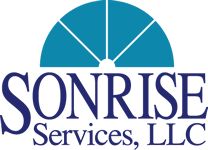 Company Uniforms
Our employees wear company uniforms so you know who we are. Just look for our logo.
Training
All of our employees go through an exclusive training program to ensure the highest quality is maintained on every job.
Fully Insured
Commercial General Liability Insurance
You are protected by commercial general liability insurance at Sonrise Services. Not all service providers carry proper insurance, and some unscrupulous businesses forge documents making it look as if they have it. If you need verification of our commercial general liability insurance, contact us and we will have our agent send you a certificate of insurance.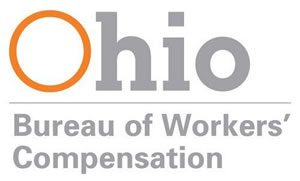 Ohio Workers' Compensation Insurance
You can contact the Ohio Bureau of Worker's Compensation to verify that Sonrise Services is insured and request a copy of our Worker's Compensation Certificate.
BBB Accredited Business
Sonrise Services, LLC has been a Better Business Bureau Accredited Business since 2011, and holds an A+ rating.

Dorothy Lane Market Club Merchant
Sonrise Services is the Dorothy Lane Market Club Merchant for window cleaning. Dorothy Lane Market obviously does their homework before they put someone into their club merchant program, and they allow only one merchant per industry in.
Sonrise Services is the window cleaning company chosen by Dorothy Lane Market.
Home of the Rainy Day Guarantee
After we clean your windows, if it rains on them within 24 hours and spots them up, we will reclean them at no charge!
Learn more about our Rainy Day Guarantee by clicking the button below.
Free Estimates & Upfront Pricing
We run a free estimate for you up front so you will know exactly what the total cost for your window cleaning will be. There are no gimmicks, no tricks.
Call for Your Free Estimate Today - 937.436.4499
Quality & Care
There are no dirty floors or scuffed walls with us. We take pride in the job we do. That means taking care that we not only do a great job of cleaning your windows, but take care to keep the rest of your home or office clean and damage free as well.
We don't track in with our shoes.
We clean our ladders before bringing them into your house.
We pad our ladders to protect your walls.
Our Satisfaction Promise
Sonrise Services will work hard to earn your satisfaction as a customer. If for any reason you are dissatisfied with our service, please call us! We will do what it takes to make you happy!