At Sonrise Services we strive to make every customer a happy customer. Please share your experience with us by leaving a review on Google or Yelp by clicking one of the "Leave us a Review" buttons below.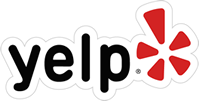 Or write a review right here on our website by clicking the "Create your own review" button.
Sonrise Services
Average rating:
95 reviews
Jan 19, 2018
Great!
Chuck and Tom did a great job!
Oct 16, 2017
very pleased
Charles did a very good job, was efficient and personable. Recommend him again!
Oct 16, 2017
Fantastic!
The guy who washed our windows (Colin), was fantastic! Polite, thorough, professional, and easy to have around.  Thanks!
Oct 16, 2017
Charles did a great job!
Aug 23, 2017
Great!
Nick and Cody did a great job! Very courteous young men.
Jul 26, 2017
Very Pleased
Charles does a great job each time. Very pleased!
Jul 18, 2017
Excellent
Excellent service (Charles and Chuck)!
Jul 11, 2017
Excellent
These guys were excellent- represent your business in a very, very good way!
Jul 7, 2017
Great!
Charles was great! thanks
Jul 7, 2017
Great Service!
Thank you so much! Great Service Charles!
Jun 27, 2017
Personable
Charles was very personable and makes a good image for your company!
Jun 27, 2017
Great Employees!
Very polite and personable!
Jun 27, 2017
A pleasure!
Many thanks for your continued service in cleaning our windows on the outside. Nick did a wonderful job, and was SO PLEASANT!! It was a true pleasure to work with him!
Thanks!
Jun 1, 2017
Great personnel
Charles was great! He was courteous, hard working and personable
Dec 7, 2016
Excellent service, couldn't have done better myself!
Dec 6, 2016
I had a question about one thing, and they quickly called to work it all out. This was the first time I had hired someone to clean my wi does for me, and they were great.
Nov 28, 2016
The two gentlemen who cleaned our windows were courteous and efficient. They were very careful with their equipment and left our windows clean and streak free!
Nov 24, 2016
Although there was a mistake by the scheduler re the date and time of my appointment , it was made right immediately and I was able to have my windows washed on the scheduled day, thanks to the washer for adding me in at the end of his day, Please don't share my address, name or phone number. Thank you.
Nov 20, 2016
Thorough job
Nov 19, 2016
Tech was very courteous and did an excellent job.
Page 1 of 5:
«
‹
1
2
3
4
5
›
»