Selling your house? Tips for staging your house
Everyone wants their house to sell quickly right?  Staging your house is one of the first things realtors will suggest. Of course, you could hire a professional stager but there are many things you can do yourself to get your house looking great. In this blog post we will look at tips for staging your house.
Here are a few suggestions:
Main living area staging tips: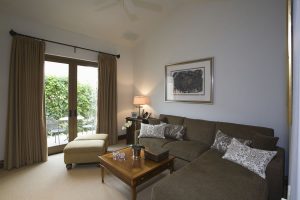 *Thin out the furniture in crowded rooms to make rooms appear larger. Walk thru each room and take away unnecessary objects and accessories.
*Limit knick knacks to 1-3 per piece of furniture so the room looks clean and clear.  A decluttered home allows the home buyer to mentally put their own things into the space. They can picture themselves living there.
*Add a plant to liven up the space. Some plants even work for you to clean the air…that's a nice bonus!
*If your furniture is neutral in color, add a pop of color in pillows or flowers.
*Take down your personal and family photos or kid's artwork.  As much as possible, strive to allow potential buyers to imagine themselves in your rooms.
*Get rid of old magazine, newspapers, and of course, trash.  Maybe leave a current magazine on the coffee table but make sure everything looks clean and neat.
Kitchen staging tips: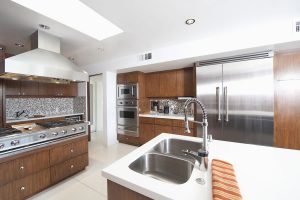 *In the kitchen, remove anything you don't use daily from the counters. Also remove all pictures, papers, magnets etc from the refrigerator.
*Clean all appliances. If you have an appliance that really looks bad, you might consider replacing it. You might find that you easily get your money back in the quicker sale of your house.
*Clean out the cabinets and refrigerator…..you know people will be opening them!!! 😉
*Same thing for drawers. Take out anything you don't use daily and pack it away….or give it away if you don't want to move it!
Bathroom staging tips: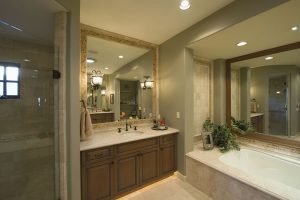 * Remove everything that you can from the counter, tub, back of toilet etc.  Have family members use travel toiletry bags that can put put in a closet or cabinet while your house is on the market.
*Clean it like a crazy person …. no, seriously, keep it as clean as you possibly can!
*Buy one new set of towels to put out when you have a showing then you can quickly change them when potential buyers are on their way.
General house staging tips: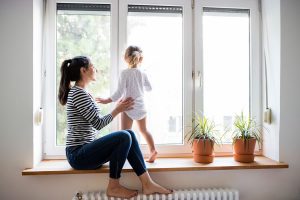 *Patch and paint all walls that need a touch up. Little things like this make a big difference!
*Clean your windows….or call Sonrise Services to clean them for you 😃  937-550-4049. I'm not just saying this because it's my business. It truly makes a huge difference in the look of your home!
*Clean your carpets…or call Sonrise Carpet Care to take care of that. Spots and stains on carpets that you don't even notice will stick out like a sore thumb to house buyers.  You want to put your best foot forward here!
*Make sure your front door area looks inviting. Clean out the leaves, cobwebs and debris. Make sure the doorbell and light are working. You might even consider a fresh coat of paint on the door.
*Pack up and store extra possessions while your house is on the market. The more open it feels and the more decluttered it is, the better.  Have a friend walk through your house with you looking for ways to declutter.  Sometimes it just takes fresh eyes to see things that we can't see ourselves.